DriX Unmanned Surface Vehicle takes part in Digital Horizon 22 military exercise organized by US Navy in Bahrain
Published on January 25, 2023 – News
Exail's teams recently took part in the "Digital Horizon" exercise dedicated to the deployment of autonomous drones and artificial intelligence. This three-week exercise was organized in December by the US Navy's 5th Fleet in Bahrain to test new autonomous technologies. It is part of the US Navy's plan to establish the world's first autonomous drone fleet, comprising one hundred drones, in the Persian Gulf.
The U.S. Navy established Task Force 59 in September 2021 to speed new tech integration across the 5th Fleet, and seek alternative, cost-effective solutions for conducting Maritime Domain Awareness (MDA) missions.
DriX, Exail's unmanned surface vehicle (USV), was one of 15 USVs and aerial drones (UAVs) selected to participate in the exercise, which staged an MDA mission. The USVs and UAVs were tasked with gathering data on the surface in order to detect and identify potential threats and communicate with each other using a common system.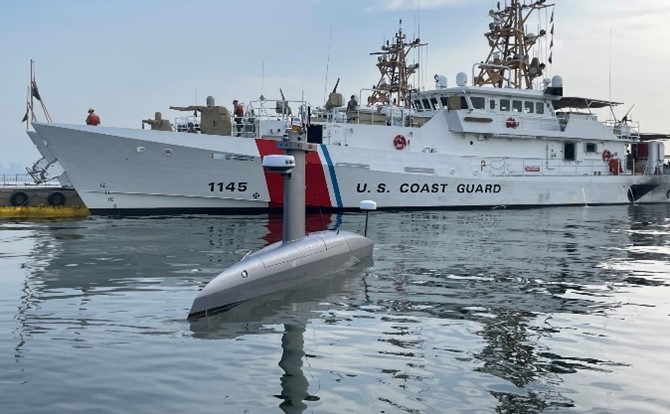 With its highly hydrodynamic monohull, DriX showed high reliability with excellent seakeeping and speed results, accomplishing its mission of gathering data on the surface and proving its capacity to integrate third party radar and cameras. The ability of DriX to integrate within a military communications network was also successfully proven and the USV further meets requirements in terms of communications redundancy, crucial for minimizing risk during military operations.
The success of these trials, which demonstrated the added value that autonomous technologies can bring to the maritime domain, confirms the prospects for large-scale deployment of robotic systems in applications beyond mine-hunting.